Our team consists of hard-working and persistent people to find out what qualities are valued in the artistic field, buy essays now.

CHRISTINE STODDARD
Christine Stoddard is a young writer, artist, and performer native to Arlington, VA. She is the founder of The Greater Washington Indie Arts Festival www.dcindieartsfest.org and the executive editor of Quail Bell Magazine www.quailbellmagazine.com. You can learn more about her creative projects at www.christinestoddard.com and www.worldofchristinestoddard.com.

HUGH HILL
Hugh Hill has appeared in six DC area theaters and has directed for a seventh. Mr. Hill trained in London, with Washington's Shakespeare Theatre, and most recently with Washington's Studio Theater. He is an emergency physician and attorney who teaches at Hopkins and volunteers with Montgomery County's Mobile Medical Care.

TEDDY OSTROW
Teddy Ostrow graduated from the University of Michigan (BA, Theatre and Drama) and the Second City Training Center. She studied acting with Michael Shurtleff and dialects at the Attic Theater (Detroit). The only female MC ever hired by The Spirit of Washington cruise ship, she appeared in the short, Post House, which has been shown at several film festivals across the country, and worked at the DC Fringe Fest in the satiric White House Tale playing Eleanor Roosevelt, Lady Bird Johnson, Helen Thomas, Barbra Streisand and Marilyn Monroe in the GW Bush White House.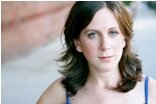 JULIA MORRISSEY
Julia Morrissey is an A.D.C. based actor and voice over artist. She has worked locally with Scena Theater, Capital City Players, Rockville Little Theater and Wlders Theater and in film with Absurd Productions and with Team Sizzle Productions on their film When Beautiful People Do Ugly Things -- selected as part of the Short Film Corner in the 2011 Cannes Film Festival. Originally from Portland, Oregon, Julia is a graduate of Sarah Lawrence College and has studied at the British American Drama Academy (BADA) in London as well as LAByritnth Theater and T. Schreiber Studios in New York. She currently serves on the board of the Actors Center and Rockville Little Theater.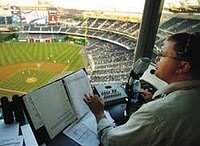 JEROME HRUSKA
Jerome Hruska is a sports announcer and voice actor. He lives in Stafford, Virginia and is the voice of Nationals Park where he announces baseball games for the Washington DC Nationals. Go Nats!

STEVE RAY
The "voice" of Washington Audio Theater, Steve Ray is . . . a veteran voice actor with over thirty years experience including Network & Major Market commercials & broadcasting, MLB Washington Nationals Radio Network and Washington Nationals Baseball Club radio & TV commercial campaigns, CD-ROM "Virtual Tours" of the National Museum of the Republic of China on Taiwan, presentations to the United Nations, providing characters for some of the very first interactive games ever produced and broadcasting experience including syndicated programming on the Westwood One Radio Networks and as host/producer of The Rock & Roll Revue.

JEFF WENDEL
A native of the Washington DC Metropolitan area, Mr. Wendel has a strong love of the Arts. He has acted in community theatre productions, has been involved in the production of short films and produces many works of art. Mr. Wendel enjoys playing guitar, bass, drums and loves to sing and dance. He believes in the power of the Arts for healing and growth.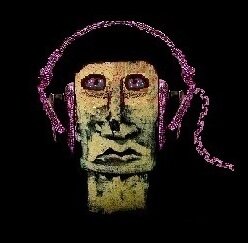 CARLOS VELAZQUES
Carlos Velazques is a talented young voice actor who provided the unforgettable voice of "Little Ricky" for H Street Heat and graduated to a leading role in Cat Whackers. Carlos has steadfastly refused to send us a picture, in an obvious attempt to distance himself from this sordid production.
CARL EYSTER
("The Cop" and "Bart the Bartender": Proof of Death)
Carl Eyster is a film maker in Washington DC who graciously lent his considerable voice-over skills to the production of Proof of Death. Carl is currently co-writing The Fifth Streeter -- a screen play featuring Roman O'Brian and Vicky Bronco, the main characters from Proof of Death.

CARLA BOCCELLA
Carla Boccella is a graduate of Temple University's School of Arts in English literature. In addition to co-writing Proof of Death and Cat Whackers, Ms. Boccella is the Editor-at-Large for Washington Audio Theater.

MICHAEL MADDEN
Michael Madden is the director and co-writer for Washington Audio Theater.